Overview
Protect and manage all places you want to secure from multi-sites like chain stores, multi-national corporation, or city surveillance.
Users may use the CMS software to manage multiple professional surveillance video recorders at many sites, and remote live monitoring at multiple sites simultaneously is achievable. When an event occurs and recording starts at each site, a HD video backup is also made by the CMS software remotely. This software is suitable for users who need to manage and control all surveillance devices at multiple sites, such as chain stores and multi-national corporation.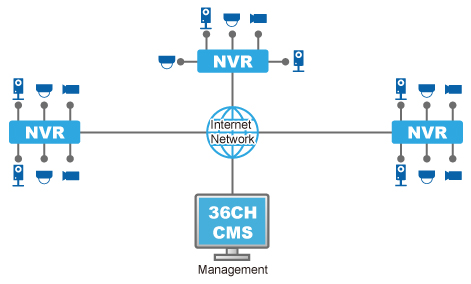 Features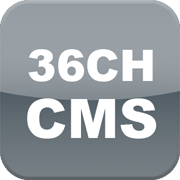 36CH CMS
Simple Management Software for Large Scale Project
36CH CMS is a FREE software to satisfy users who need to monitor multiple surveillance sites. When you connect it to the NVR, you can not only monitor live footage, but also playback and download the video clips as evidence quickly.
---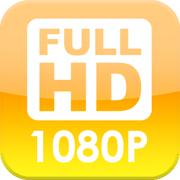 Full HD Display
1080P HDMI Output Shows Best Video Quality
AVTECH NVR supports HDMI output in order to display the best video quality for monitoring. Comparing with DVR, HDMI offers true 1920x1080 (1080P) quality, a lot higher than DVR.
HDTV

Solution
Superior performance over traditional CCTV solutions
---
AVTECH HDTV solution is consisted of NVR + HD IP camera + 36CH C.M.S. to offer easy configuration, stable operation, high quality video, huge recording storage, and quick video playback. You may use this 36CH C.M.S. software as a management center for remote live viewing and video playback. Video recording is, otherwise, taking place at the NVR site. Recording at the NVR site, but not at the computer (C.M.S.) site, could keep the video clips away from the potential risk of computer viruses, and ensure the clips won't get lost because of the software or hardware instability of your computer. To see event recordings in HD or megapixel image quality remotely by using this software, the selected file will be downloaded first with the minimum bandwidth to the computer with this software installed, and then played for your checking. This makes digital zoom for minor details also possible.