ITBS ISCADA in a power plant, regardless of whether it is a hydro, solar, geothermal, diesel or coal power plant, is to ensure efficient, safe, and reliable energy production.
It empowers operators with real-time data, comprehensive supervisory control, and analytical capabilities, enabling them to make informed decisions, prevent operational issues, enhance safety, and optimize plant performance. ISCADA ultimately plays a crucial role in meeting energy demands while promoting sustainability and operational excellence in power generation.
iSCADA is an Internet-based SCADA solution providing real-time inter activity between man and machine over the internet. It enables real-time analogue monitoring, exception-based monitoring, remote metering and remote control of assets on global scale.
iSCADA (Intelligent Supervisory Control and Data Acquisition) technology provides the means to monitor and control distributed systems from a central location. They are used widely in the telecommunications, power distribution, oil & gas and transportation industries. SCADA systems are typically deployed with dedicated communication infrastructure, proprietary software and hardware.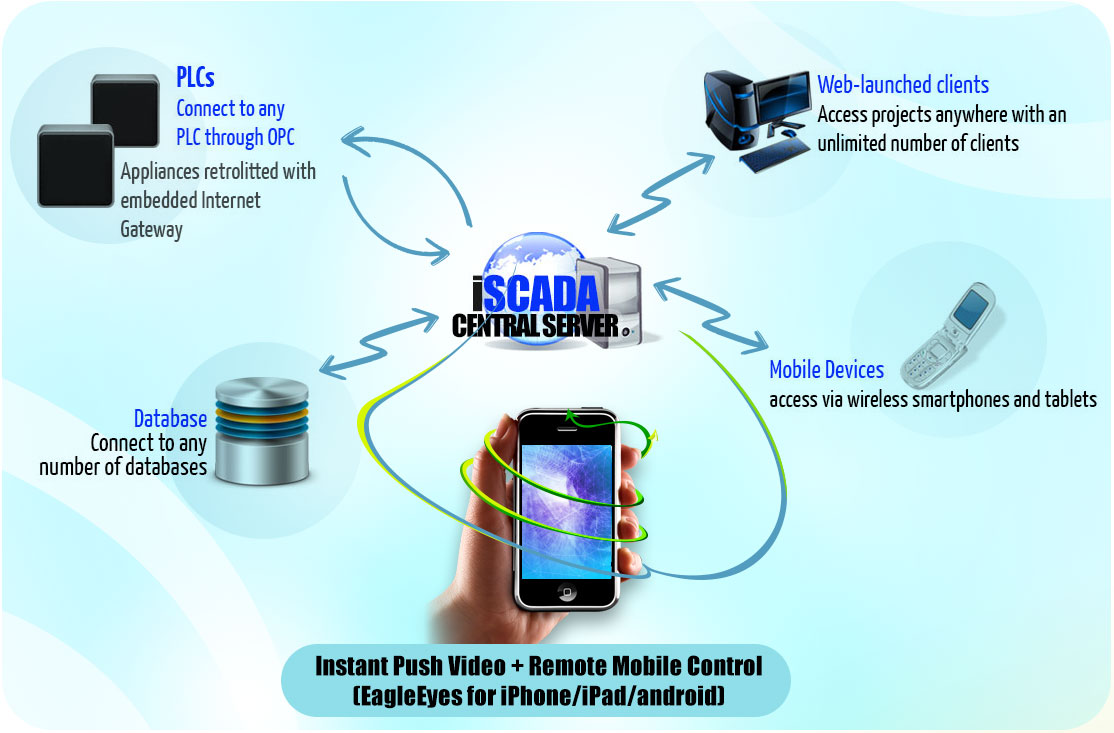 No longer "Cutting edge" rather it is necessity for any organization that manages their all facilities, assets owner that outsource their maintenance function and facility managers who's core business is maintenance with an increase level of availability and efficiency.

iScada's unique ability to effectively consolidate data across multiple sites and integrate data across multiple systems. iScada is the technology that drives facilities and asset management to its new level of efficiency availability and transparency