EMS Energy Management Solution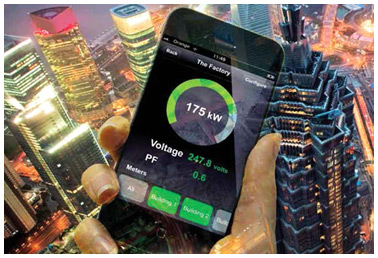 To survive in the current economic climate organizations of every size must be aggressive in the conservation of energy. Encouragingly, "anywhere companies have pursued energy efficiency they ended up making money… even if money wasn't their initial goal"*!
Most business owners know there must be energy saving solutions they would benefit from… But how do you isolate the waste? How can you eliminate the risk of buying the wrong technology? How can you accurately measure and verify the financial return on your investment?
That's where Enigin comes in…
The Enigin team has decades of combined experience in energy management and work with technology partners globally to provide solutions through a network of trained distributors worldwide.
The Company
Setting New Standards in the Green Technology Sector
The Enigin team has decades of combined experience in energy management and work with technology partners globally to provide solutions through a network of trained distributors worldwide.

Incredibly less than 5% of the energy we release from the raw fossil fuel is effectively utilized, resulting in inordinate waste with devastating implications for the environment. This voracious consumption is neither sustainable nor desirable... the environmental and economic implications are incalculable.
We can't go back it's true... but neither can we stand still. We must create a global economy based on a clean supply of sustainable energy. Renewable energy offers us hope for the future, but it cannot meet all of the energy demands of today. Governments are too slow to act but astute business leaders can take action now - make positive changes - and profit with integrity in the process.
Without question the cheapest, most readily available source of energy we can tap into is; Energy Efficiency - we must get more from less! Energy Efficiency buys us valuable time and is one of the easiest and most cost effective ways of making a company more profitable.
Enigin PLC's mission is to make maximum Energy Efficiency attainable for any forward thinking organisation... regardless of size... on every continent. To fulfill this commitment we have created a formidable
team of energy saving specialists from across the industry that are now delivering significant reductions in energy costs, supply demand and carbon output for a wide variety of extremely satisfied clients.
Enigin PLC is committed to an on-going programme of research and development into new areas of energy efficiency. We have forged partnerships with clean-tech providers from across the globe to ensure
our customers benefit from the very best suite of energy saving solutions for their needs. All Enigin products are fully tested and certified. They provide easy demonstrable benefits for client companies
with many suitable applications in commercial, industrial and public sector facilities.
The Enigin Distributor Network is now operating in over 50 countries around the world and is comprised of a team of dedicated and qualified professionals. Enigin Distributors benefit from an intensive training and development program designed to keep them at the cutting-edge. This approach ensures that our representatives will always be well equipped to deliver significant savings and swift investment returns for their clients.
Most organisations know they need to do something about their energy consumption. Many have made an attempt to reduce their costs and their carbon footprint. Unfortunately, time constraints, lack of
expertise, negative experiences and an inability to verify results can make progress at best difficult, if not impossible. That's why Enigin Distributors follow our unique EnergyMaps formula; a simple,
transparent and highly effective approach to energy management that could save you up to 40% of your energy costs.
EnergyMaps
A Unique Formula to Maximise Energy Cost Savings
EnergyMaps has three core elements designed to help companies control, reduce and even eliminate their energy bills.
Who is it for?
Almost every product we manufacture… and every service we provide is contingent on our having access to a reliable and affordable supply of energy. If you need electricity to operate your facility then you can certainly profit from our new, refreshing approach to energy management. Energy is an increasingly larger cost component of every single product we provide, effecting our competitiveness and profitability.
The Problem
Up to 40% of the money we spend on energy could be saved by using the EnergyMaps approach to energy management. Waste comes in the form of excess heat generated through inefficiencies, machines using power when they are not needed - which is 100% waste - and mismatched energy tariffs triggering costly hidden penalties.
Furthermore, the end of fossil fuels as the primary source of energy is now within sight… pushing prices upward again. Sooner or later your business will be forced to source alternative forms of energy like; solar, wind, hydro, go-thermal. However, renewable energy plant is very expensive and it makes no sense to install power sources simply to generate electricity we already know is being wasted!
How Do You Isolate Waste and Prove Savings?
How can you possibly know if certain energy saving products being recommended will deliver on their promises? Are they the right ones for you? How can you even begin to identify excessive overcharging when your utility bill comes as an historical one lump sum? The first step in any robust energy management program is CONTROL…but how do you control a resource like energy, which is invisible in use?
The answer is Eniscope
– A Real-time Energy Management System that reads, monitors and disaggregates your energy consumption by building, department, circuit or even machine. Suddenly your energy is visible and you can see exactly where it's going and why.
We initially developed Eniscope to analyse and validate the efficacy of our energy saving products and in the process realized that some of the greatest areas for potential savings were immediately available with little or no further investment required in load-side products. Information empowers you to take effective control and plug those energy leaks.
What Does it Cost?
EnergyMaps is all about delivering rapid and substantial cost savings. This means you can make money from day one because the cost is normally a fraction of the savings generated! Ordinarily clients do not have to find any extra budget for implementing our recommendations… the money is already being spent… the only decision you will need to make is; what will you have to show for your money?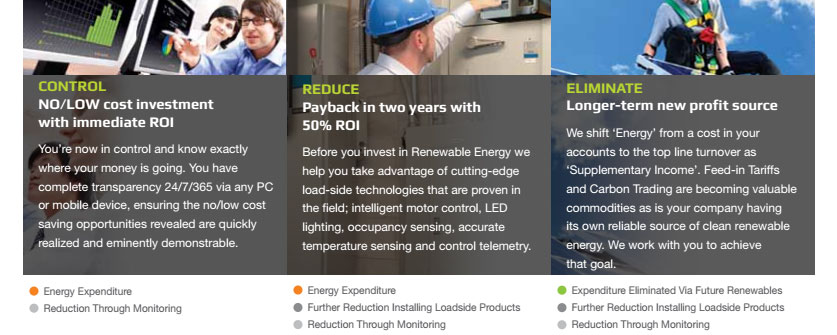 In addition to our Flagship - Eniscope - we have a comprehensive range of load-side products that collectively address most of the electrical inefficiencies found in commercial, industrial and public sector applications.
Lighting: Conventional light bulbs are only 10% efficien – with up to 90% of the energy converted to heat. As part of the LESS range we can provide you with stunning LED solutions ensuring light is produced efficiently… occupancy sensors turn lights off automatically when they are not required… daylight harvesting ensures that light output is exactly what is needed, delivering savings over 70%.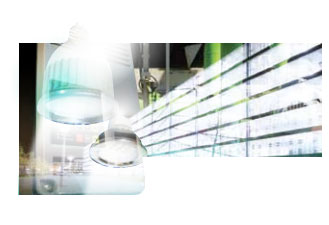 Motors: AC induction motors consume more than half of all the worlds' energy, and yet motors can be incredibly wasteful. In the right applications iMEC can save over 50% of the energy consumed by dynamically adjusting the amount of energy a motor uses. Also extending motor life by reducing heat and vibration.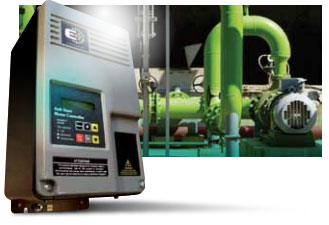 Refrigeration: Much of the world's energy is used by refrigeration. Our Chilled Unit Energy Saver features a compound chemical thermostat, which regulates the food temperature much more effectively, and significantly reduces wear and tear on the refrigeration compressor… reducing cycles by 50% and overall energy consumption by up to 30%.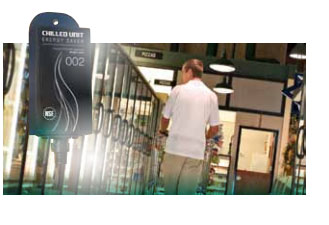 Air Conditioning: Millions of basic air con units waste unbelievable amounts of energy. ACES is a sensordriven controller designed to detect thermodynamic saturation and to optimize the compressor cooling cycle, enabling it to deliver exactly what is needed to maintain room temperature in the most economical way.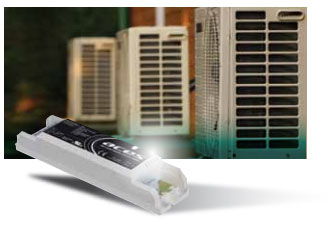 By finding intelligent solutions to age-old problems Enigin's technical team are able to provide the most efficacious energy saving products on the planet that simply eliminatecostly waste. In the right applications we can return immediate profit with up to 50% ROI.
Eniscope plugs into a buildings power system and relays meaningful energy use data and graphical analysis both locally, and over the web. Now you can see the real-time energy consumption of buildings, departments, circuits and even machines.
Eniscope combines world-class metering technology with an advanced energy network controller; putting live readings and real-time graphical logs within reach, 24 hours a day, from a desktop, laptop or mobile phone.
Instantly, you can spot trends, anomalies and wastage, make informed decisions and see immediate results from improvements you've made… The result? A smaller carbon footprint, better public perception and lower energy costs.
Identify NO COST Saving Opportunities of up to 40%
Eliminate Out of Hours Waste
Expose Energy Abusing Equipment
Real-time Displays Engage Users and Improve Efficiencies
Historical Analysis Tools Help to Target Continual Reductions
Email & SMS Alerts Accelerate Response to Excess Consumption
Custom Displays Promote Renewable Energy Investments
iPhone & iPad Apps for Monitoring Progress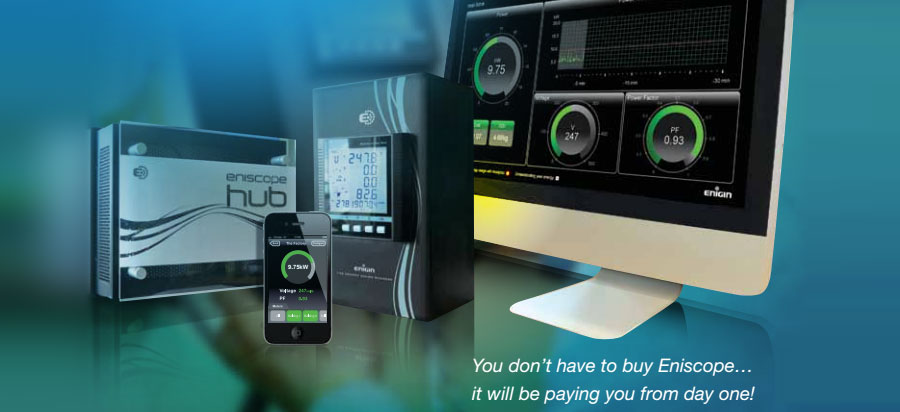 At Enigin we always advocate using the New EnergyMaps Formula, which ensures client companies are provided with a highly ethical 'Best Practice' code of conduct... with all measurable benefits fully quantifiable!
Why Do We Need to Act Now?
Climate Change –This is no longer a matter of debate, a significant number of scientists, climatologists, politicians and influential world leaders recognize that 'doing nothing' is no longer a valid stance. The world's population and the demand for energy are increasing daily.
A Finite Resource – Most of our electrical energy is generated by way of fossil fuels which are finite resources... the end of oil as a plentiful commodity is now within sight and since there is as yet no viable alternative… energy management buys us valuable time.
Global Financial Crisis – Energy costs are continuing to rise to unprecedented levels and all indications are the worst is yet to come… saving energy is one of the most cost effective ways of saving your
company money.
A Responsible Approach
Enigin plc provide professional help and support for organisations and individuals looking to take a responsible approach to their energy consumption. Our services are provided in a totally risk-free way, in an environment where everything we do is fully transparent. We are not 'product peddlers'… rather our aim is to work closely with business professionals and develop a plan of action firstly to control energy consumption and costs - then to systematically reduce demand - and finally help to evaluate the many alternative sources of affordable renewable energy.